Recycle Re-use - Baggy Pyjama Pants to cute Vest - Camisole
Hate to throw out any fabric. Recent dilemma, a pair of PJ pants that were just too big, so rarely worn. Hard to toss fairly new item so put them away. A few months later was working on making a pattern for a vest top, just something cosy to wear under my blouse or jumper. Nothing like building up the layers, especially in a damp country 52 degrees north - slap bang in the Atlantic and facing the cold winds of Siberia from time to time like in 2010 when the Beast from the East came our way - has to be said this is rare, but not unknown.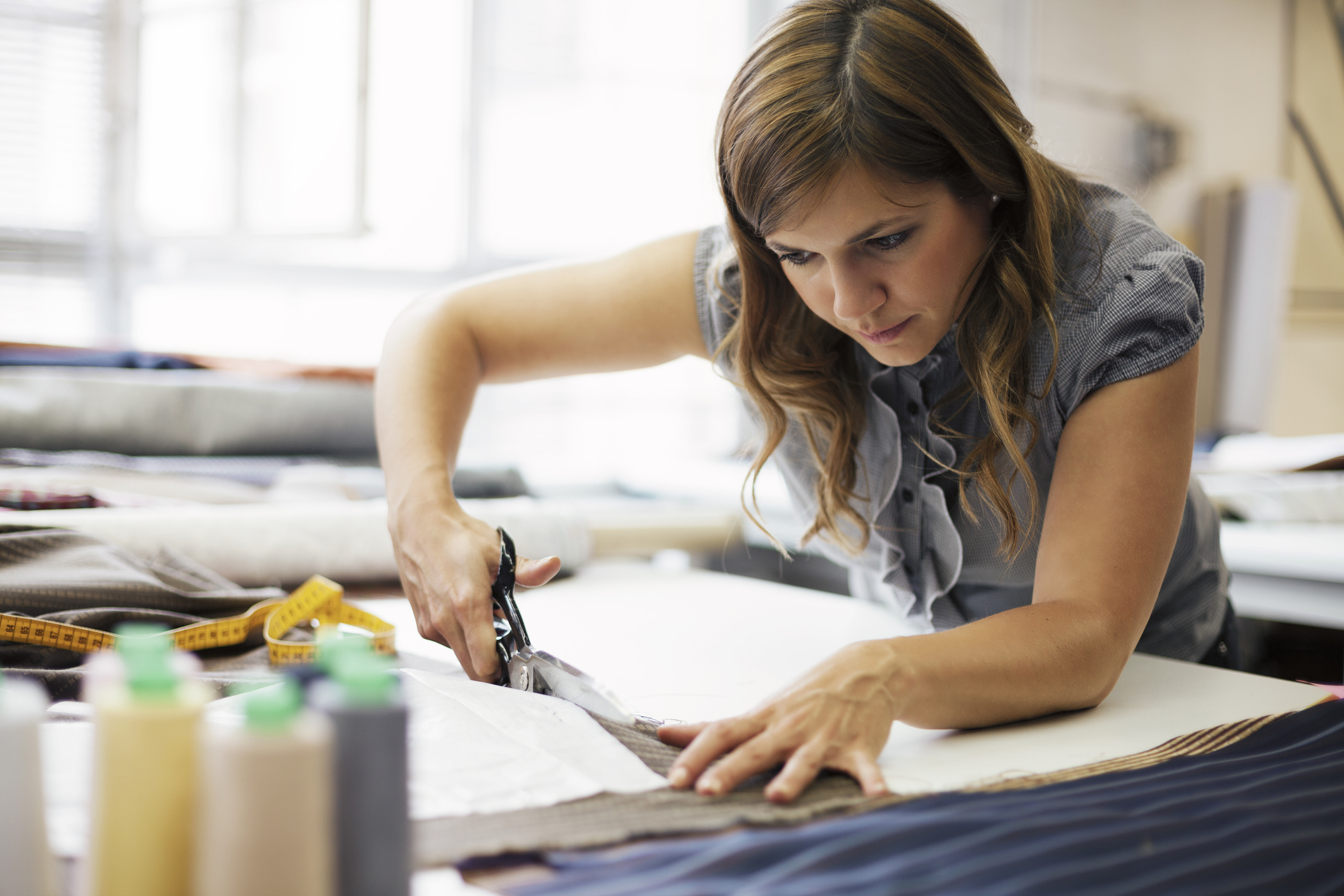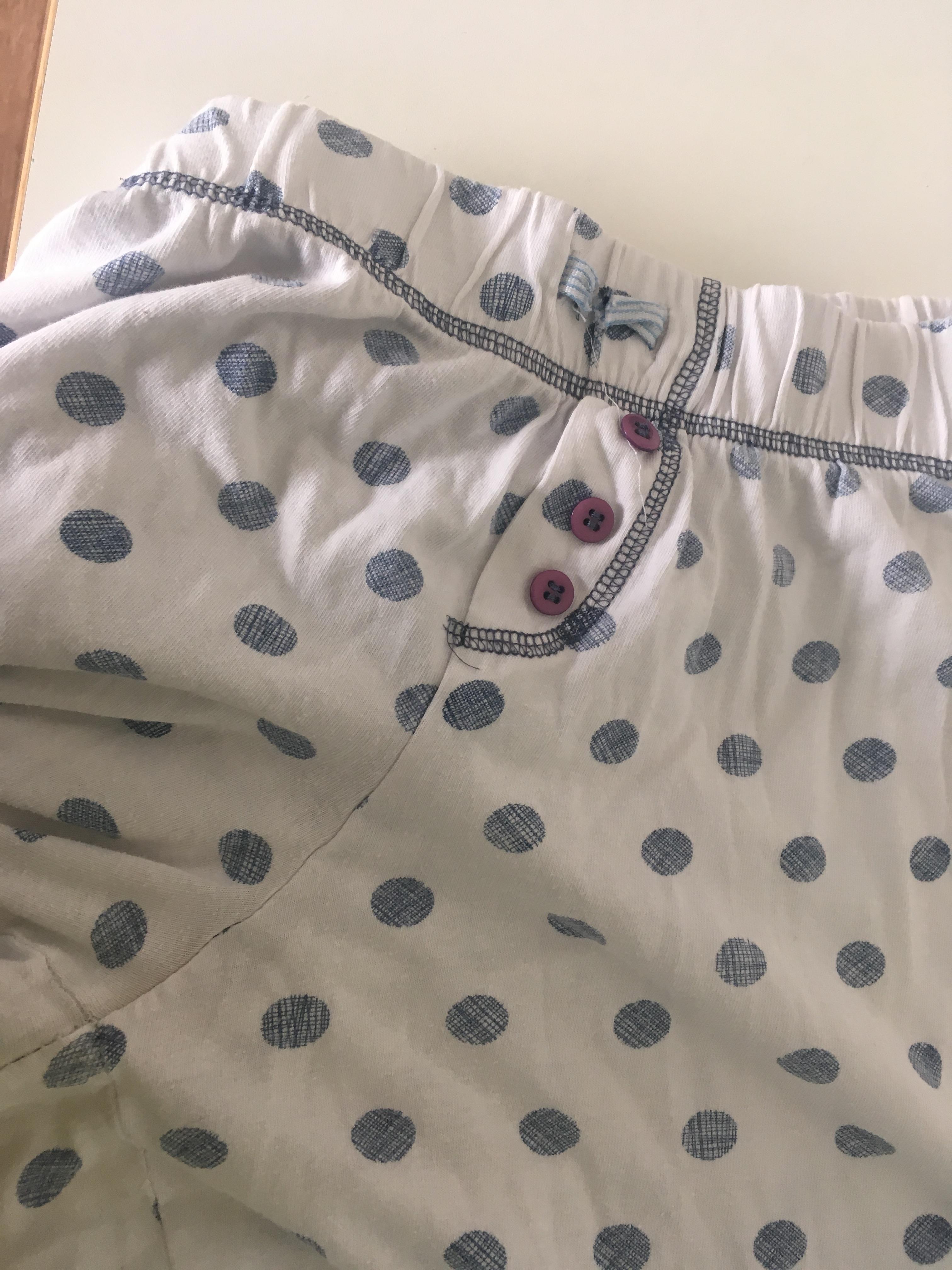 From PJ's to Cosy Vest in a few hours. What you will need.
Scissors, Weights, Thread, Length of bias equal to back and front width - about a yard / metre. Any close fitting bodice pattern - front and back pieces.
(adapt by drawing a line about 3 - 4 inches above the armhole curve in the front, fold excess under and take about 3/8th inch inch off centre front and back to make very snug fit.
Cut two straps approx. 14" - 35cm long x 4" - 10cm wide.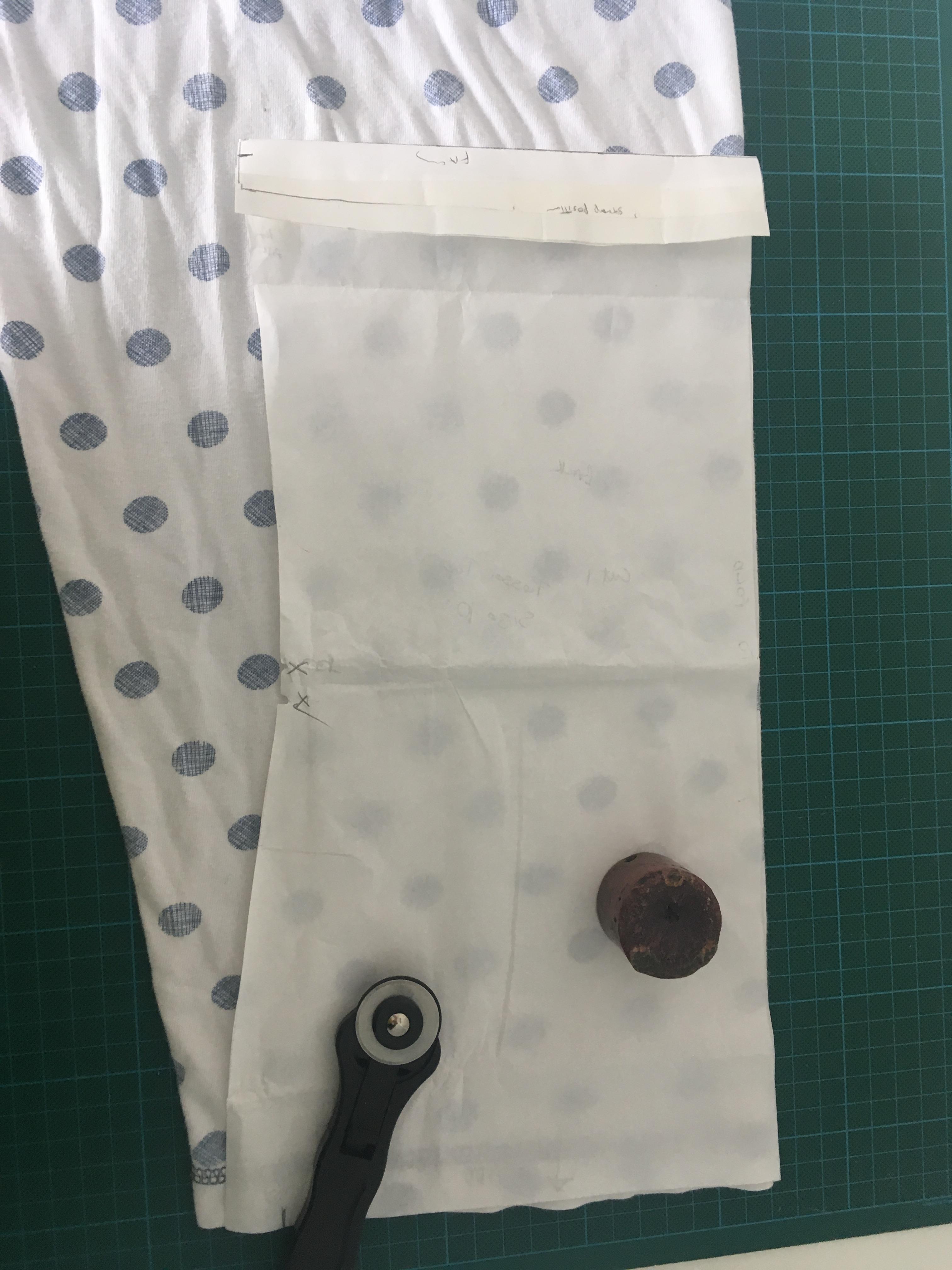 This is the way the back bodice looks laid on the PJ leg. Notice the facing is folded out of the way, apart from the facing not being correct (it should mirror the armhole when folded) these would have been tricky to sew on such soft fabric. The centre back is placed on the fold - PJ's rarely have a seam on both sides, perfect for my pattern.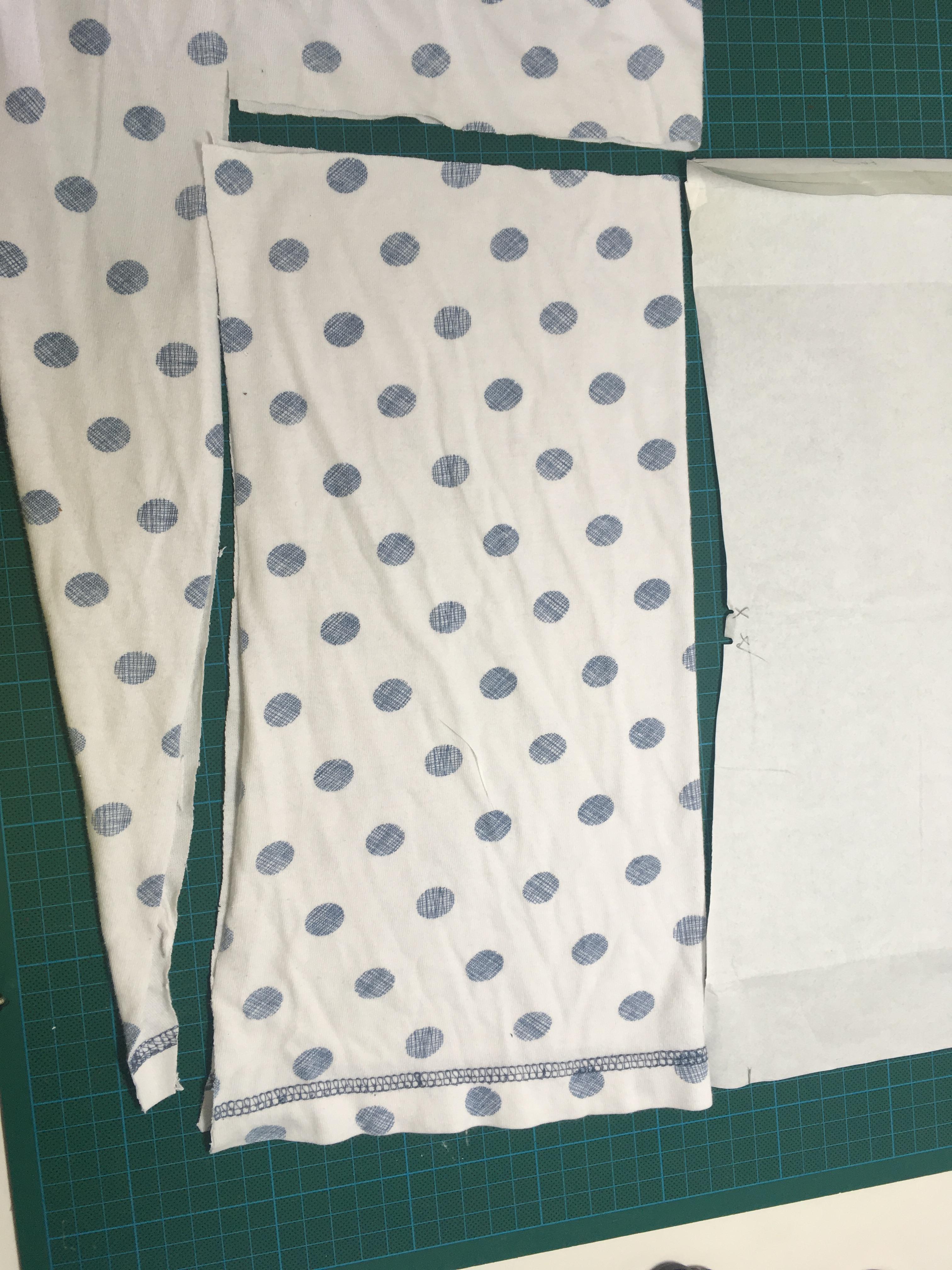 Added bonus that hem is captured from original piece!
The hip section of the front bodice has not landed nicely on the fabric. Easy fixed! Easy to create a small piece - add seam allowance and cut in any contrasting fabric! Stitch into the gap - problem solved, added bonus of a cute inset on the hip.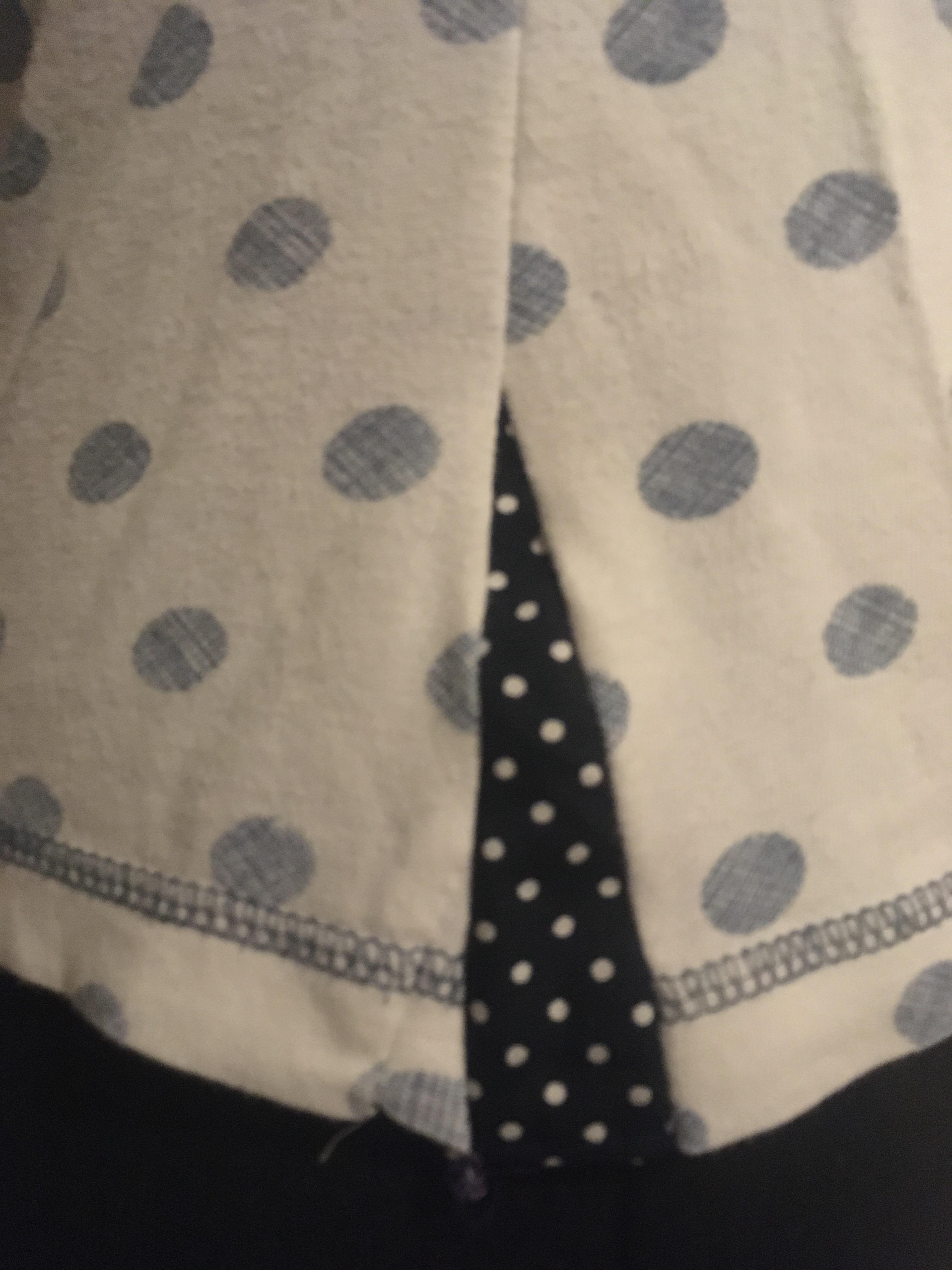 I didn't want to complicate the sewing process by using interfacing, deciding to keep the finish really simple. After a quick check in my ribbon - binding stash, I found the perfect shade of blue denim that could be used to create a perfect finish across the top of the vest.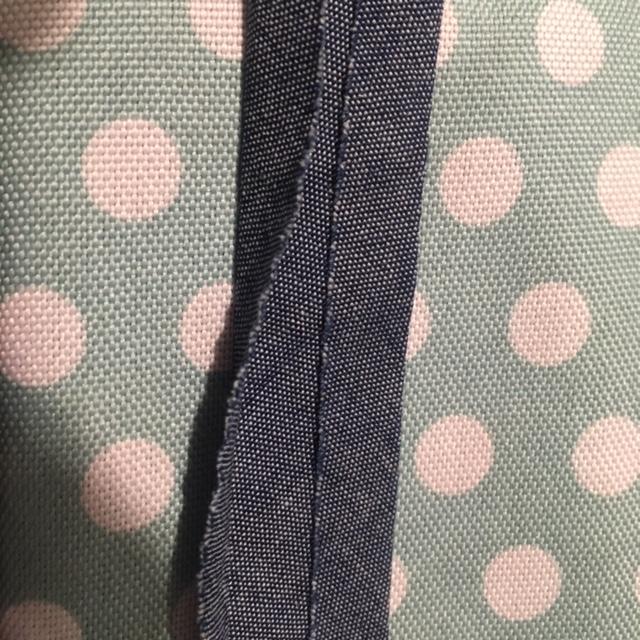 Placed the binding under the unfinished neckline and from the back, stitched through the crease to join binding to neckline.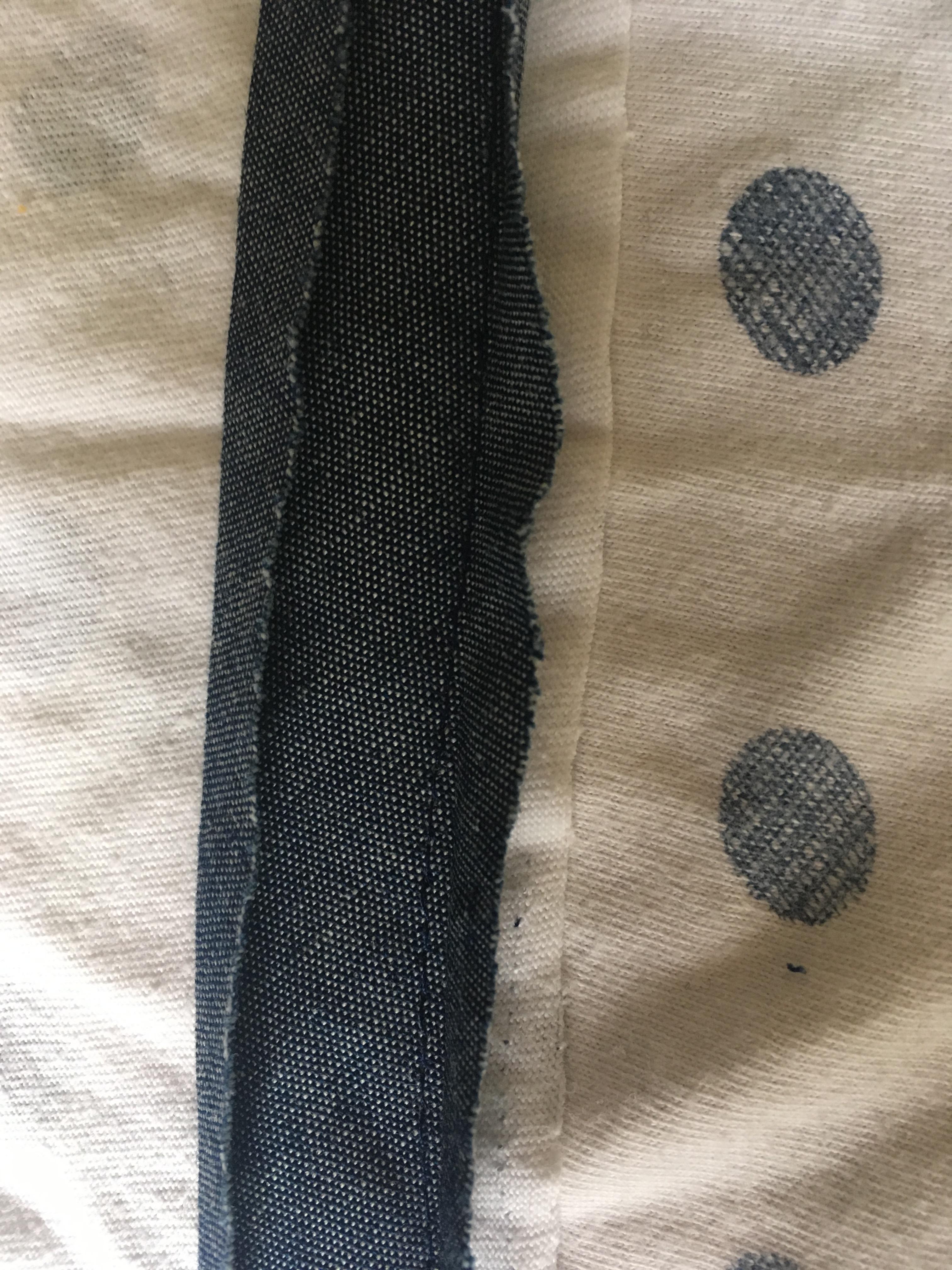 Just flipped binding over to front and top stitched in place. Great result, so neat.
Underarm curves are short, it was easy to just fold under and stitch down.
Cut two shoulder straps about 4" - 10 cm wide. Folded length-ways so right side was inside and join edges. This width was quite easy to turn to right side using a school ruler. Had a bit of a dilemma on how to join neatly to front. Took direct approach and tucked raw edge under, position at edge of binding, then made a feature of top stitching through all thicknesses. Really happy with this approach.
The position and length of the back strap is decided when fitting. Tuck under binding and use minimum stitching to join.