Sewing a Stunning Heart Pocket
Sometimes the only way to show how you feel is to make it real! This little girl is so pleased that her aunty has made her a super little dress with a bonus! There is going to be a Heart Pocket where she can keep all her little treasures. This little project takes a bit more than an hour to complete.
Tip: Choose a flexible braid or trim.
Warning: It is tricky to sew around curves, make sure to pin and tack braid into position and use a small stitch. Not a project for beginners!
First you will need to download the heart pocket pattern/templates below.. Pockets come in scaled from small to large.e
What you need

Template for Heart Pocket available on download page.
Lining square - same size as an A4 or Letter page.
Patterned fabric - as above
Pins and fine point sewing needle.
Thread
Scissors
RicRac or other flexible Braid - .6 metre - 1 metre depending on pocket size chosen.
Pressing board and iron
Basic Sewing Machine

Cut out one heart pocket in fabric and one in lining.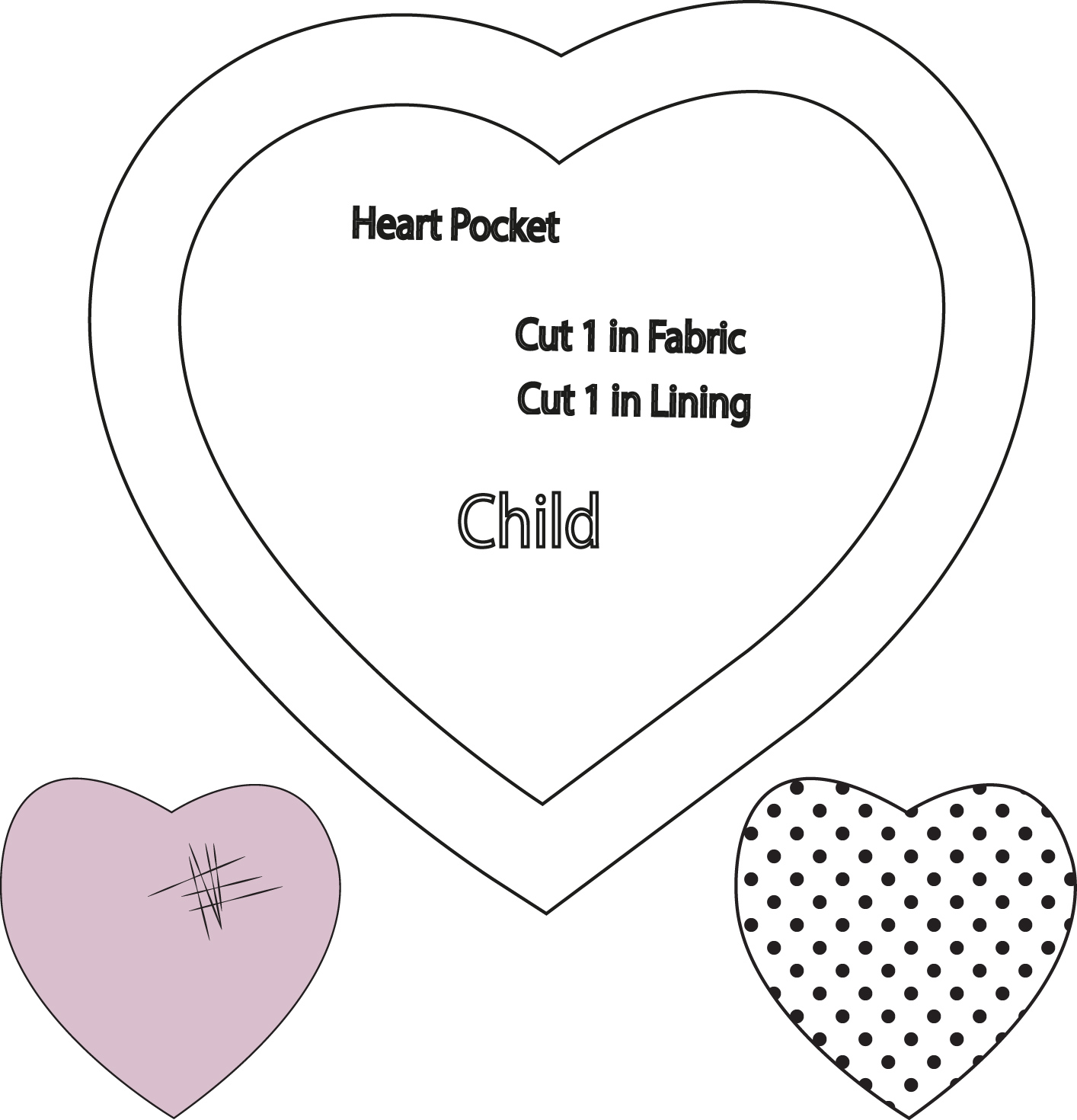 ---
Measure around the perimeter of the fabric heart and cut Braid about 5 cm (1" ) longer. Cut braid
into two pieces. Place one piece of braid around one side of heart, overlap opposite side by about 1cm. Start at the top and finish at the point. Repeat on opposite side. Although the braid will overlap, do not stitch past the top point. Fold braid tails towards edge. At the lower point of the heart it is ok to over stitch.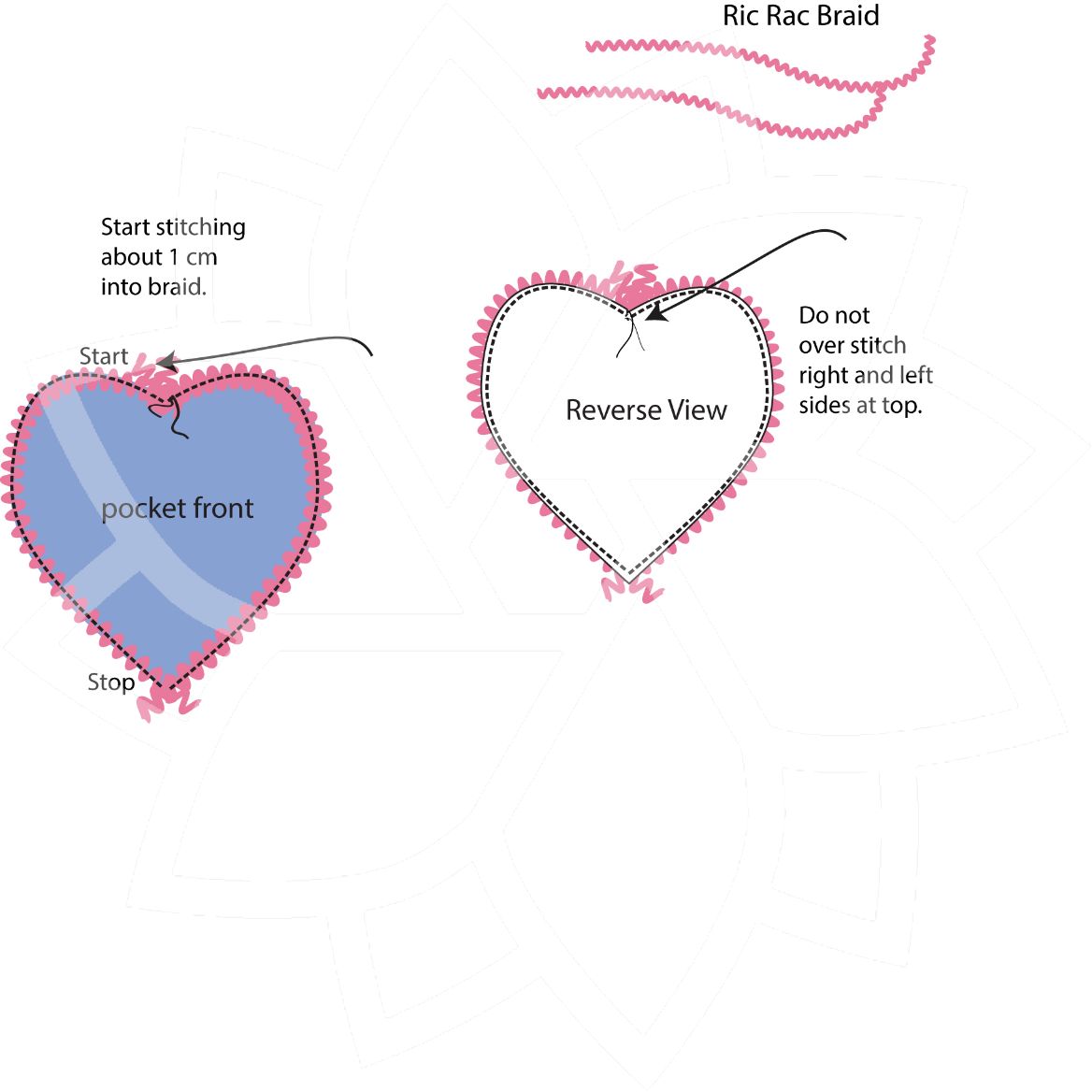 Place lining piece over pocket front. Pin into position. Flip fabric side and stitch through through both layers, following the curve. Over stitching through the original lines. On one side leave a small opening.